Rep. Jared Moskowitz, Democrat of Florida, said it was "concerning" that White House press secretary Karine Jean-Pierre did not immediately condemn who tore down posters of kidnapped Israelis at Tuesday's press conference, but said he was "happy" to see a statement posted later on social media.
Jean-Pierre faced backlash after dodging a question about whether widely shared videos of young people tearing up posters showing Israeli hostages being held by Hamas terrorists should be condemned.
"I kind of saw the reports," the press officer said. She then blocked any further questions on the subject and said, "I'm just not going to go into detail about this particular thing." However, she later acknowledged these incidents of vandalism as "bad and hurtful", in an article on X.
Moskowitz, who is Jewish, told "Outnumbered" host Kayleigh McEnany on Wednesday that the White House should have condemned the actions immediately.
DEMOCRATIC LEGISLATOR CHALLENGES KARINE JEAN-PIERRE FOR 'WEAK RESPONSE' TO RISE IN ANTISEMITISM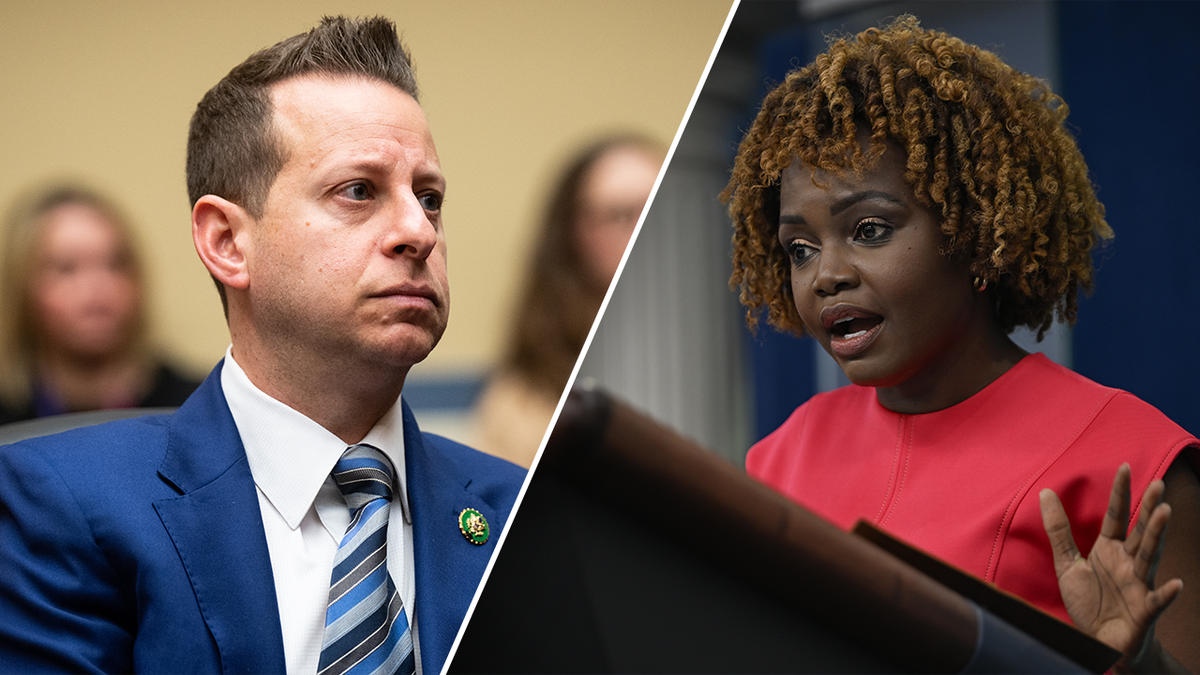 "We unfortunately saw it once again on the issue of anti-Semitism," recalled the Democrat. Last month, Jean-Pierre told a press briefing that she saw no "credible threat" when asked about the Biden administration's "level of concern" over d possible attacks against American Jews.
At the time, Moskowitz called out the press secretary's "weak response" as she faced backlash over her response. Jean-Pierre then clarified in a message on social networks that the White House was "very concerned" about the rise in anti-Semitism.
"I don't know why this can't happen on the podium and why it has to continue on Twitter," Moskowitz told McEnany. "It's obviously worrying. But I'm happy that the press secretary has condemned this behavior," he said.
DOZENS OF PRO-PALESTINIAN UNIVERSITY STUDENT CHAPTERS CELEBRATE ATTACK ON ISRAEL: "NOT UNPROVOCATED"'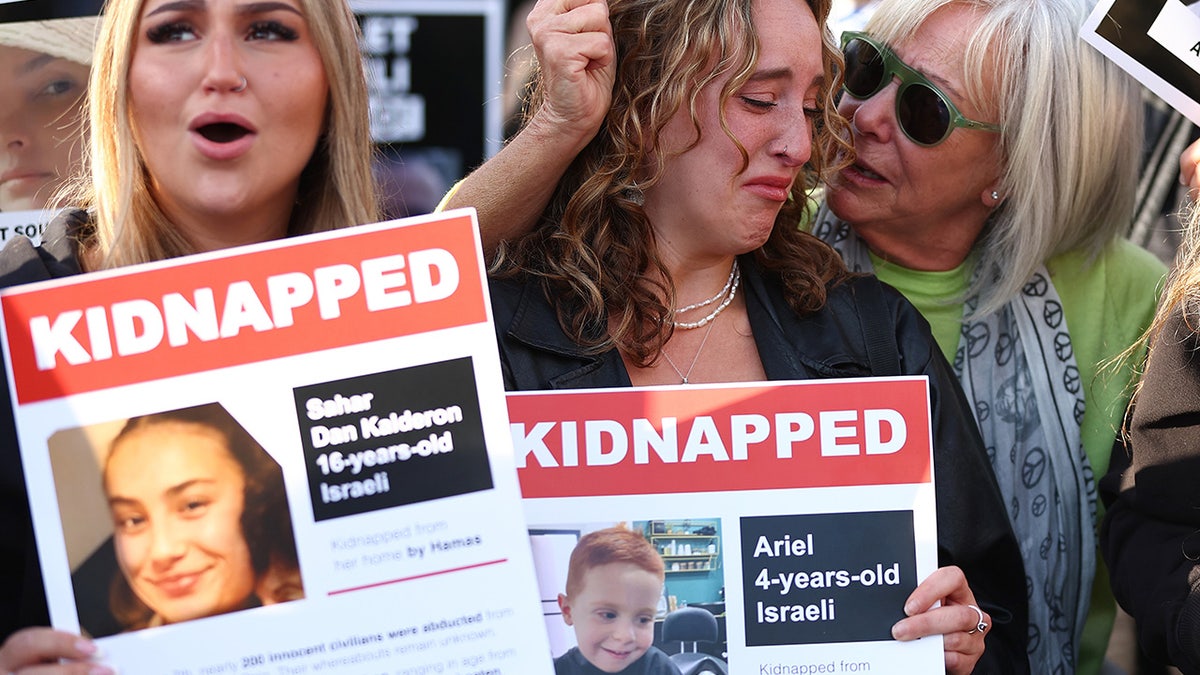 Moskowitz expressed frustration with rising anti-Semitism on college campuses and videos circulating of young people tearing down posters of Israeli hostages.
"I don't know what it is. It's like a mental illness that we're seeing," the Democrat said.
"They see these posters and they feel like they have to tear them down… Something is clearly wrong with America's youth, they think it's okay, when someone has been kidnapped, to try to erase this person," he added.
Moskowitz defended everyone's right to free speech and protest by calling for a ceasefire and criticizing the Israeli government. But he argued that radical speeches calling for the eradication of Israel constituted the worst form of anti-Semitism Jews had seen since the Holocaust.
He said the Jewish community would continue to fight against this hateful movement.
"We have learned from history and we are done remaining silent in the face of this level of hatred," he said.
Moskowitz was one of 22 House Democrats who voted Tuesday to formally censure Rep. Rashida Tlaib, D-Mich., for her most recent anti-Israeli comments made following the national war against the terrorist group Hamas.
The White House press secretary did not immediately respond to a request for comment from Fox Digital.
CLICK HERE TO GET THE FOX NEWS APP
For more news on culture, media, education, opinion and channel coverage, visit foxnews.com/media.