A White House The fence was vandalized Saturday night with red paint as pro-Palestinian protesters shook the gate of an entrance to the executive mansion while some chanted "F–k Joe Biden," the New York Post reported.
Later in the evening, protesters were seen attempting to scale the wrought iron gates of the White House.
Protesters also covered the statue of General Marquis de Lafayette in nearby Lafayette Park with graffiti and Palestinian flags, according to social media posts.
Protesters gathered against The Biden administration's support for Israel in the war against Hamas. Some outside the White House were heard chanting "Fk Joe Biden."
TENSIONS LEAD TO UNREST AT PRO-PALESTINIAN RALLIES IN US CITIES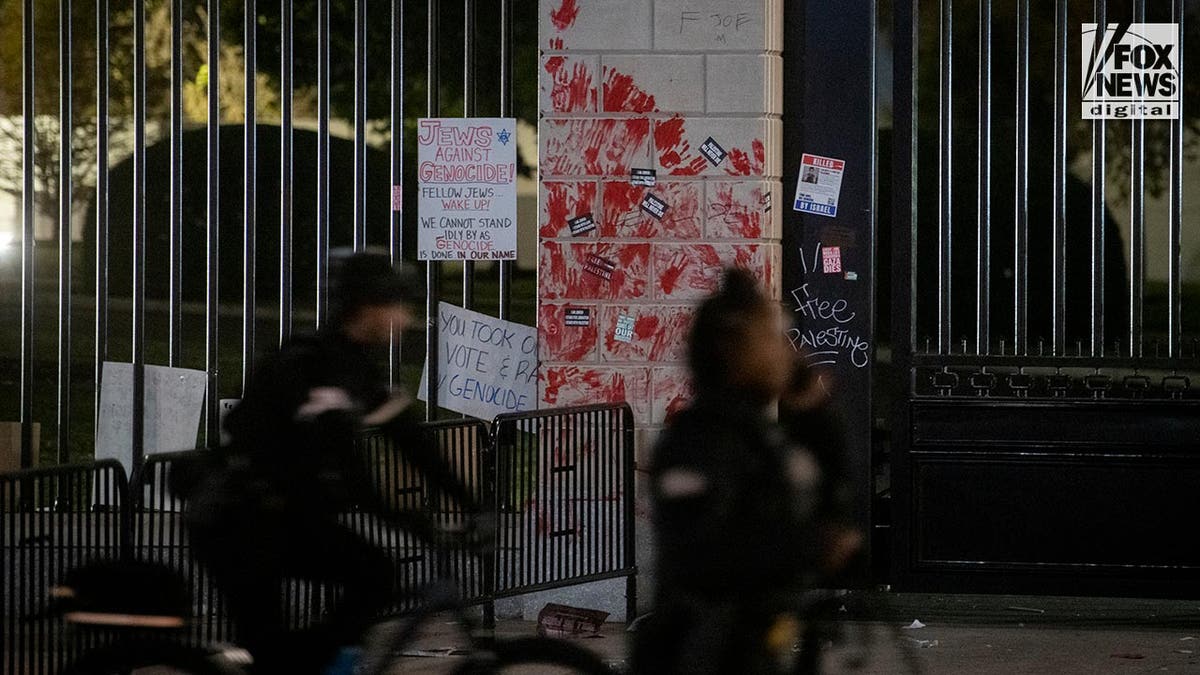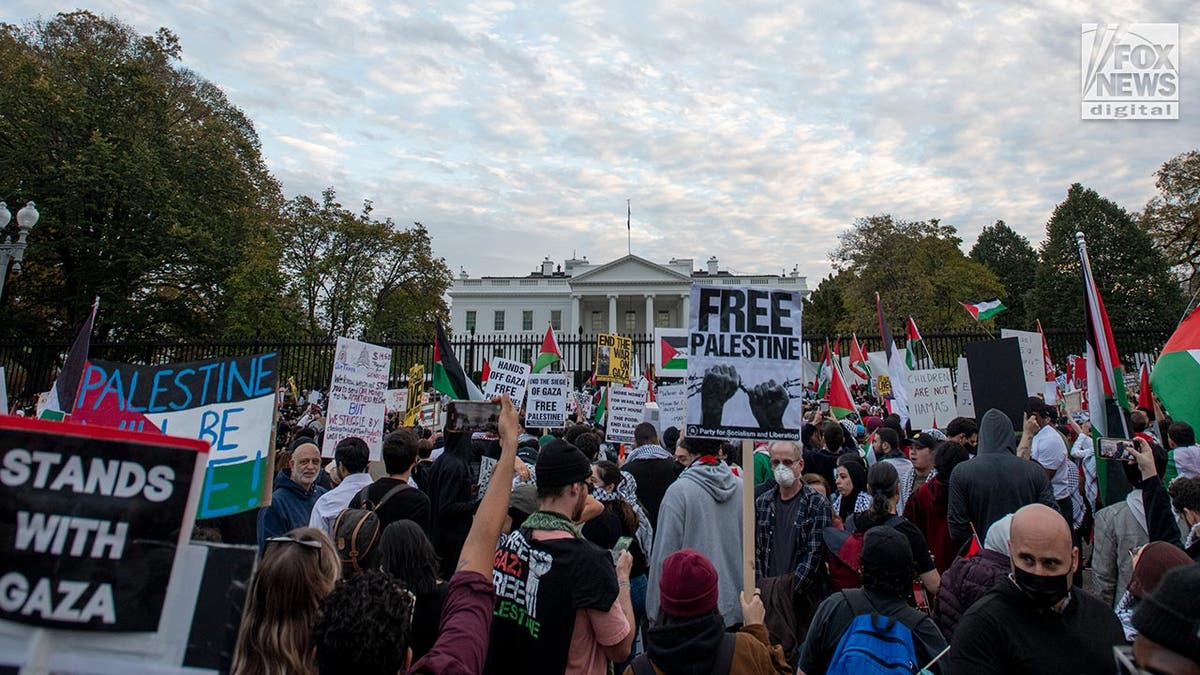 A video shared by the Daily Caller shows a protester, brandishing a Palestinian flag, climbing halfway up the fence the White House.
The other demonstrators applauded and continued to chant "free and free Palestine" in unison.
Protesters also chanted "Allahu akbar" and "Ceasefire now!" »
New York Times writer resigns over letter accusing Israel of 'genocide'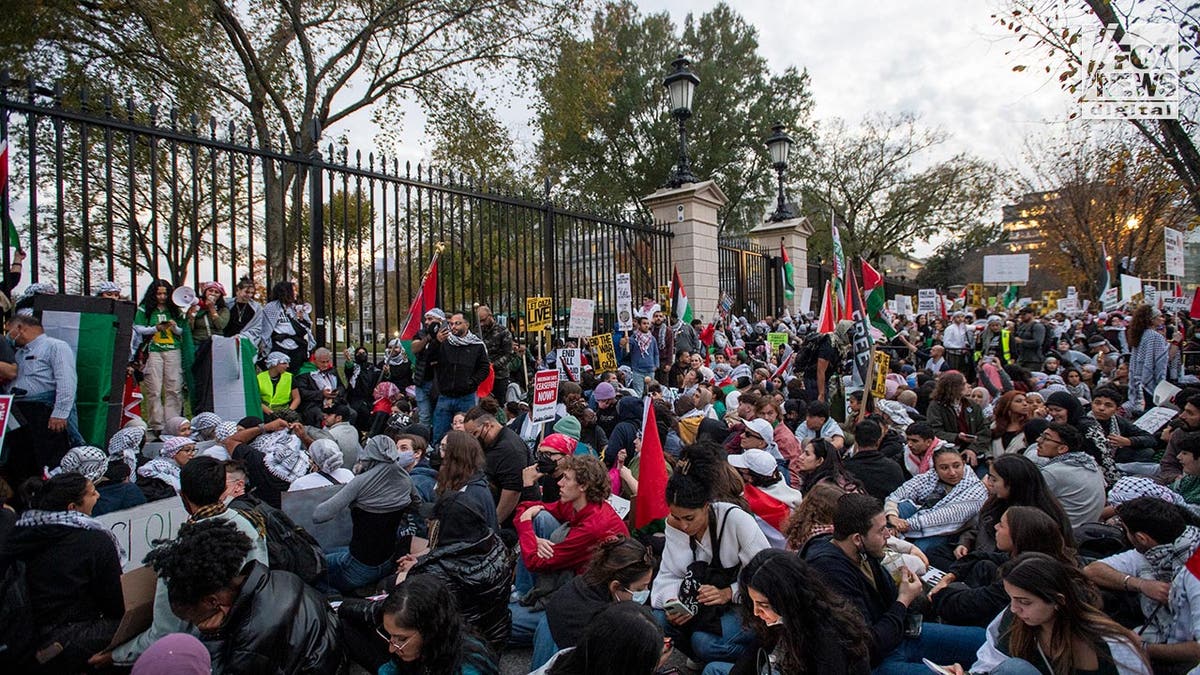 The U.S. Secret Service said everything was resolved without incident."
"Protesters are beginning to disperse from the area and the attempted entry gate intrusion was handled without incident by Secret Service Uniformed Division officers and support teams," said Anthony Guglielmi , chief of communications for the Secret Service. "At this time, no arrests have been made by Secret Service personnel."
Fox News Digital has contacted the White House for comment.
The war in Gaza began on October 7 when Hamas launched a surprise attack on Israel. Since then, thousands of people have died on both sides.
Watch: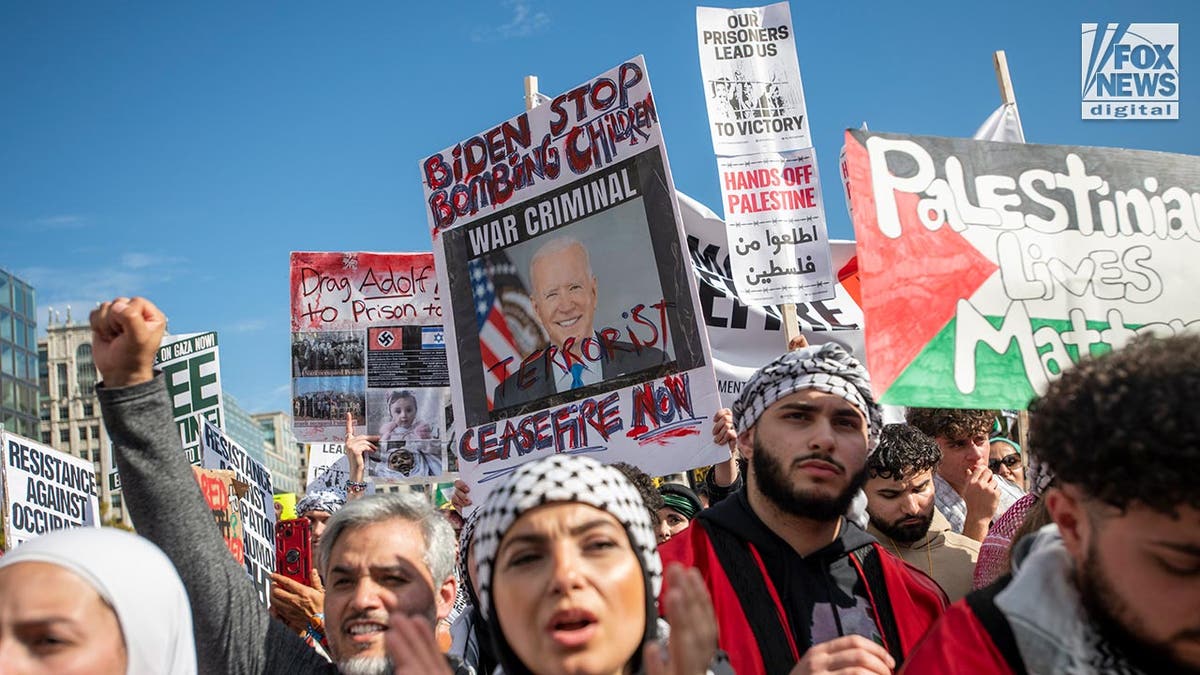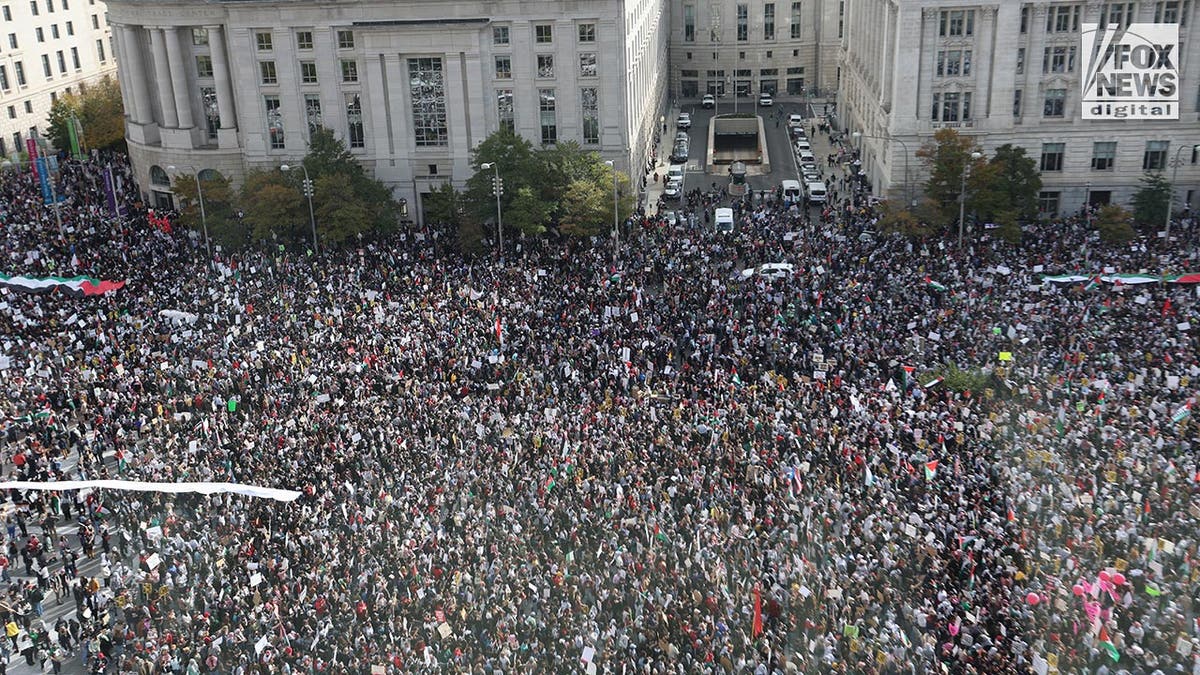 "We came here to make our voices and our hearts heard and hope that we will change the way people perceive this conflict," protester Manar Ghanayem told the Washington Post. "Every human being has the right to basic human rights, not to kill children, not to torture people," she said.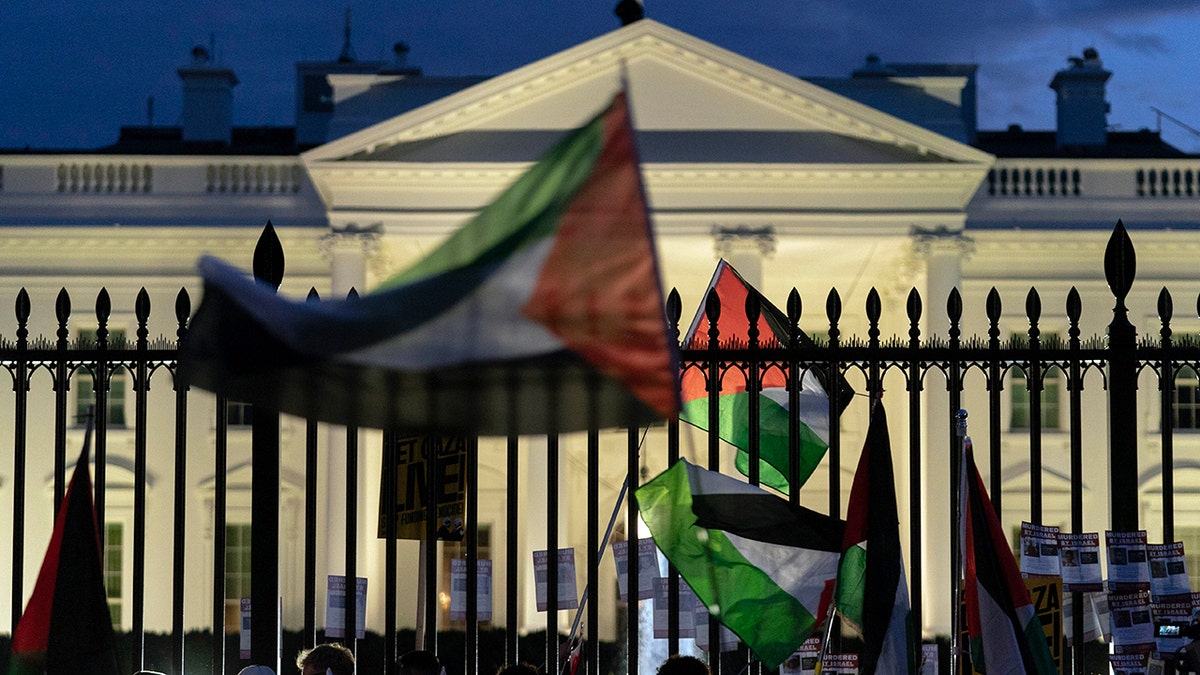 CLICK HERE TO GET THE FOX NEWS APP
Ron Halber, executive director of the Jewish Community Relations Group, told the Post that protesters "wholeheartedly support a murderous terrorist organization that has massacred 1,400 Israelis in cold blood and taken many civilians hostage, including our own country. , misinformed and reactionary, and history will judge that they sided with supporting terrorists against a democracy trying to defend itself. »