Southern Cambodia's Dara Sakor is a special economic zone encompassing nearly 140 square miles (363 sq km). It is carved out of the Botum Sakor National Park. Running alongside Cambodia's Koh Kong province, the coast constitutes almost 20% of this Southeast Asian nation located on the Gulf of Thailand's coastline. Dara Sakor was adopted as a Chinese project under the Belt and Road Initiative in 2007.
Then, in 2008, the Cambodian government granted a 99-year lease to a state-owned Chinese company, Union Development Group (UDG). UDG is a subsidiary construction company of China's Tianjin Union Development Group that operates in the northern city of Tianjin.
Human Rights Violations
The lease period of 99 years is the maximum term allowed under Cambodian law. Moreover, the lease imposed no payment obligation on the development group for more than 10 years. Even after the initial lease period, Cambodia receives only $1 million USD annually from UDG. Meanwhile, the company gains control of 20% of the country's entire coastline.
Many projects were launched at the time UDG took control in Dara Sakor. Prominent among them are an international airport, a deep-water port, power stations, and an industrial zone. In addition, to feed China's pressing demand, there are multiple casinos and luxury resorts.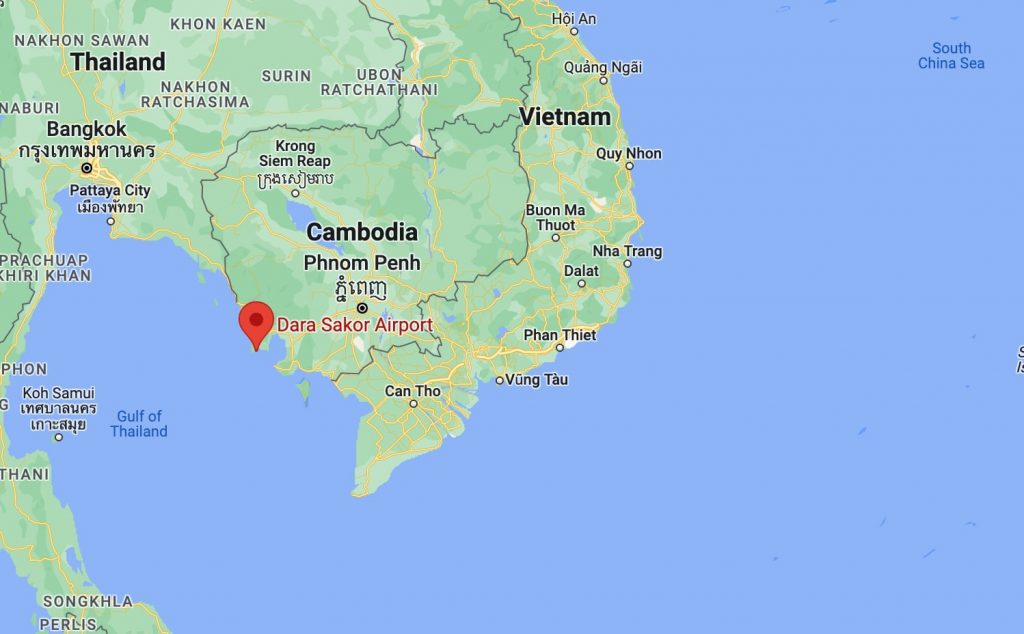 However, the zone's disreputable image only kept rising. There have been increasing allegations of corruption, land disputes, illicit operations, human trafficking, and cyber crimes.
Moreover, a BBC report published in September cited details of a controversial investor in Dara Sakor. The subject is a Chinese entrepreneur named She Zhijiang. He is notorious for running casinos along the Thai-Myanmar border, where large-scale human trafficking and scam operations have been uncovered.
Former PM Hun Sen
In Cambodia's political landscape, Dara Sakor represents a classic model favored by its former prime minister and long-time ruler, Hun Sen. His son, Hun Manet, recently became the prime minister in a historic transfer of power. Whether Manet adopts his father's authoritarian approach to Phnom Penh's governance remains to be seen.
Cambodia is completely drowned in China's economic blitzkrieg. Beijing provides half of all direct investment and most of Phnom Penh's foreign aid. China's influence takes a highly questionable no-questions-asked strategy when providing economic aid and investment to developing and lesser-developed economies. This suited Hun Sen's dictatorial approach to ruling Cambodia.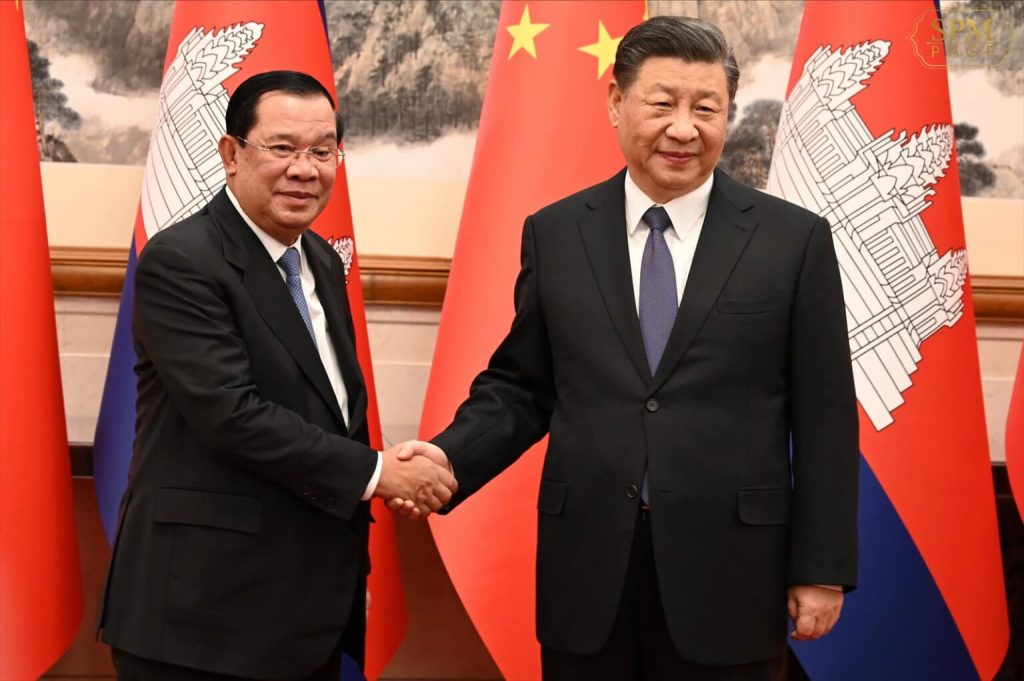 US Sanctions
From Beijing's standpoint, UDG's projects in Cambodia will advance Chinese ambitions to project its power regionally. The Dara Sakor Seashore Resort in southern Cambodia is a lavish scheme launched by the Chinese company. It has seeded debate about what ulterior goals China could set for this part of Cambodia.
Presumably for starters, it could well become a "Chinese colony" at a later stage that could potentially be used by the Chinese military. Significantly, in 2020 the United States Treasury Department imposed sanctions on UDG. It cited human rights abuses against those evicted from their villages. While it is far from taking off in terms of tourism-related development, the detrimental impact of UDG's activities is clearly visible. The region has one of Asia's richest natural environments.
In the last nearly 15 years, the Botum Sakor National Park has lost nearly 20% of its primary forest cover. Many as 12 villages and their inhabitants have been entirely displaced. These kinds of malpractice are incapable of supporting sustainable development in any part of the world.
China-Funded Naval Base
Besides, Washington has also raised concerns about the Ream naval base near Sihanoukville. The base is being renovated and prepared predominantly with Chinese funding. Suspicions are that it is likely to serve the Chinese navy in the future.
Critically, this naval base is located so that it faces the strategic Malacca Strait. Occupying this base provides Beijing with a desired southern flank in the South China Sea region. Moreover, it grants China key leverage over the vital chokepoints in the region. And it offers a support base for Chinese naval operations in the South China Sea, as well as in the greater Indian Ocean region.
China has been shrewd in choosing Cambodia's strategically located coastal town Dara Sakor along the Gulf of Thailand. It has offered big-ticket investment deals that leave Hun Sen excessively reliant on Beijing. In return, Hun Sen must push Beijing's geostrategic agenda. This includes vetoing ASEAN negotiations for a legally binding Code of Conduct (COC) in the South China Sea in accordance with the United Nations Convention on the Law of the Sea (UNCLOS).
RELATED:
Author: Dr Monika Chansoria
Dr Monika Chansoria is a Senior Fellow at The Japan Institute of International Affairs in Tokyo and the author of five books on Asian security. The views expressed here are those of the author and do not reflect the views of any organization with which the author is affiliated. Follow her column, "All Politics is Global" on JAPAN Forward, and on X (formerly Twitter).